MAP Software
How software is used to anticipate performance.
MAP predictive software is applying the latest developments in neuroscience to explore "emotional intelligence" and "fast judgment" in an approach as enjoyable as it is revealing.
Throughout, the focus is on the powers of future performance.
We do not examine the "personalities" of business leaders. We look deeper and wider - focusing on team interactions. This is a capability not shared by the "behavioral" or "industrial psychology" or "IQ" tools commonly used within the executive search and HR sectors. It applies best to the future performance of groups.
In any of a dozen languages, the technique illuminates the user's preferred responses to different types of information as presented in a series of simple 15-to-90-second activities.
The procedures measure overall response times to elicit a first reaction. There are no "good" or "bad" findings. All results depend on the business operations, strategy, and expectations being analyzed. We discover how participants create, solve, decide, collaborate, and much else - the array of "deep smarts" (according to Harvard Business Review) essential to rational constructive performance.
Consider Decision Making
There are roles, for example, which require an executive to consistently make rapid decisions with minimal information. In other situations, that ability might be regarded as precipitous - and a talent for methodical, systematic decision-making might be more effective. Findings serve to reveal an executive's strongest approach in different circumstances, and how adept he or she is in combining speed and deliberation.
More than individual strengths and thinking processes are weighed. The distinct strengths and weaknesses within business units or global offices can be contrasted. Where might entrepreneurial performance, for instance, be concentrated, or the "high potentials" grouped? Why? And how to leverage?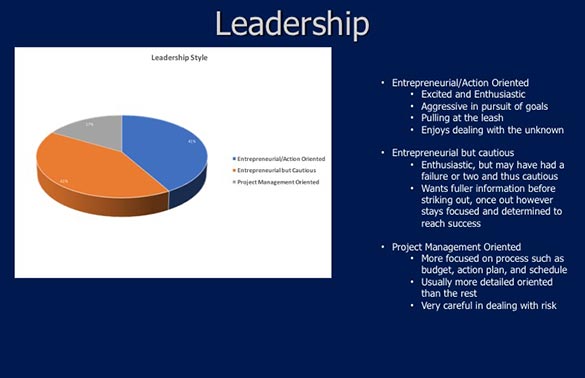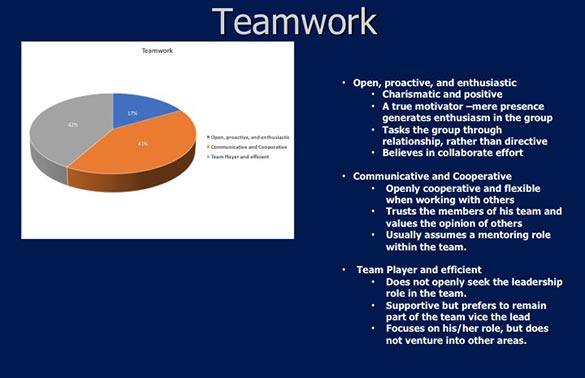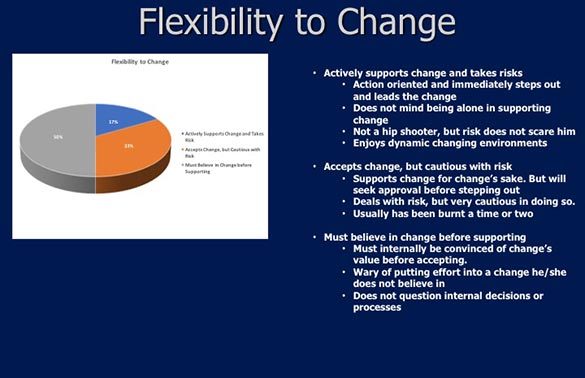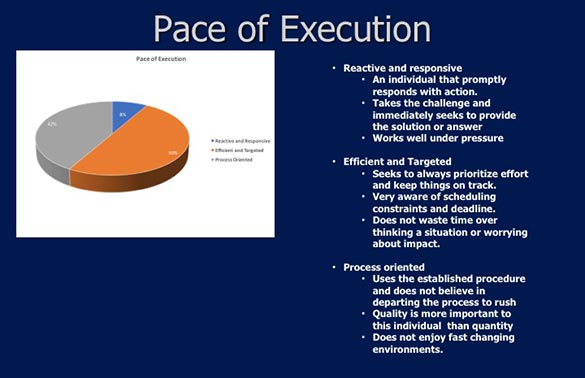 MAP software exercises are always tailor-made. Results can be integrated with the strategic alignment analysis or be used standalone to quantify areas between mother/daughter companies, different offices, or different divisions/business areas.